Cryptocurrency in Pakistan has become one of the most talked-about and highly debated topics in recent years. With its decentralized, encrypted, and secure nature, it has the potential to revolutionize the way we transact and manage money. However, despite its growing popularity, many people are still uncertain about what cryptocurrency is, how it works, and what its future may hold.
In this comprehensive guide, we will explore the basics of cryptocurrency, delve into its history, examine different types of cryptocurrencies, examine the current landscape of regulations, discuss the potential for the future, and offer practical tips for anyone who is interested in investing in cryptocurrency market.
The Rise of Bitcoin: A Historical Overview
The first and most well-known cryptocurrency is Bitcoin, which was created in 2009 by an unknown person or group of people using the pseudonym Satoshi Nakamoto. It was initially developed as a peer-to-peer electronic cash system that would allow users to make transactions without intermediaries such as banks. Over the years, Bitcoin has grown in popularity and has become a widely recognized form of digital currency. Despite its many controversies, it remains the largest and most valuable cryptocurrency in the world, with a market capitalization of over $1 trillion.
Exploring Different Cryptocurrencies: Features and Characteristics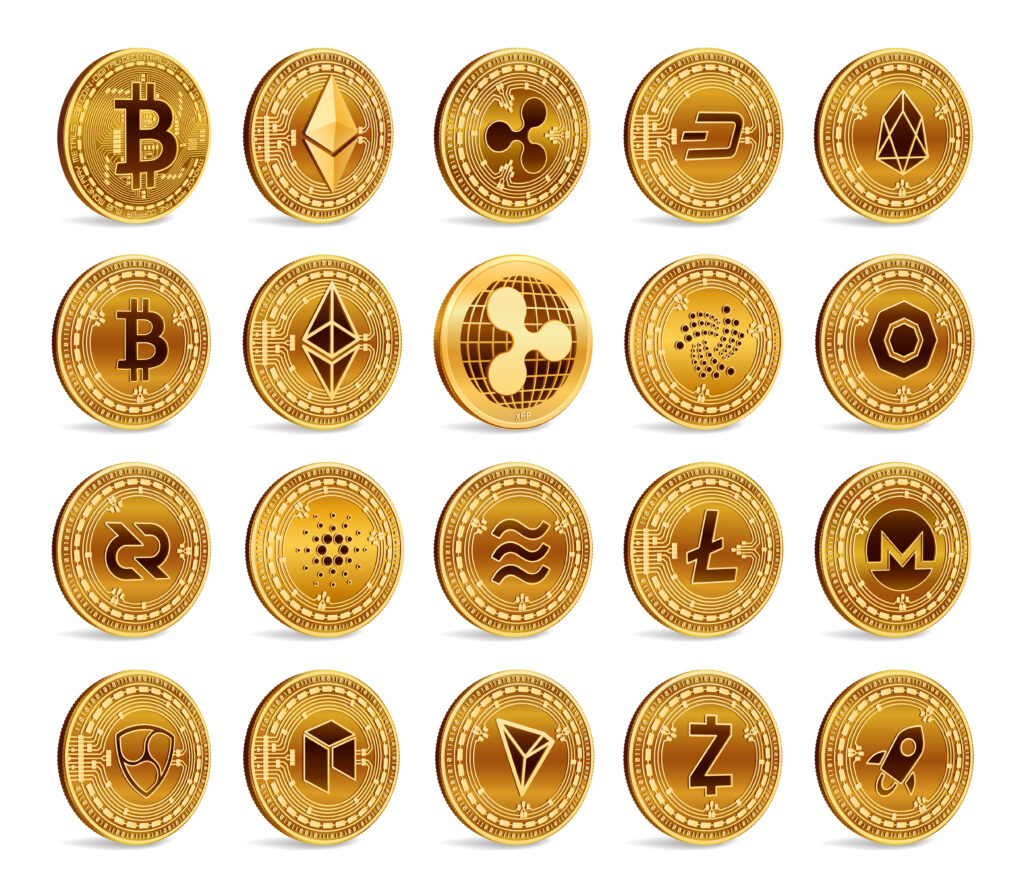 Since the advent of Bitcoin, thousands of other cryptocurrencies have been created, each with its own unique features and characteristics. Some of the most popular cryptocurrencies include Ethereum, Ripple, and Litecoin. There are many different types of cryptocurrencies having different key features and characteristics, including their transaction speeds, fees, security protocols, and use cases.
Investing in Cryptocurrency market: Benefits and Risks
Investing in the cryptocurrency market can be a great way to diversify your portfolio and potentially generate significant returns. However, it is also a highly speculative market and can be very volatile. Investing in the cryptocurrency market has countless benefits, but it also has a number of risks associated, including the risk of fraud and hacking. Getting the understanding of cryptocurrency market and conducting thorough research before investing is very important.
Cryptocurrency Regulations: Current Landscape and Future Implications
The regulatory landscape of Cryptocurrency in Pakistan and worldwide is rapidly evolving, with governments and central banks majorly grappling with how to deal with this new form of digital currency. In future there will be a major relationship between digital and physical currency. The time is not seen far when digital currency may out-do the physical currency.
Securing Your Cryptocurrency: A Guide to Privacy and Safety
Cryptocurrency is designed to be secure, but it is important to take steps to protect your digital assets from theft and fraud. You can protect your digital assets and cryptocurrency by using strong passwords, storing your private keys securely, and using reputable exchanges and wallets. There are many operational companies that also provide digital security facilities.
Blockchain Technology is the backbone for Cryptocurrency
Blockchain technology is the underlying system that enables cryptocurrency to work, and it has a wide range of potential applications beyond just digital currencies that include smart contracts, digital identity management, supply chain management and many more. Blockchain technology helps you to keep your digital assets like NFTs, etc. safe and secure.
Conclusion
Cryptocurrency is a complex and rapidly evolving field, but it is clear that it has the potential to change the way we transact and manage money. Whether you are an investor, a consumer, or simply curious about this new technology, it is important to stay informed about its developments and to approach it with caution. With the right understanding, investment, and security measures in place, cryptocurrency can offer exciting opportunities for growth and innovation in the years to come.